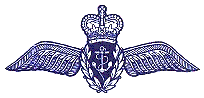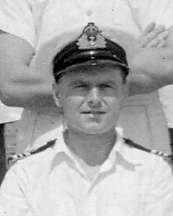 In Memory of
Lieut-Commander NATHANIEL MARTIN HEARLE

H.M.S. Theseus, Royal Navy
who died age 32
on 20 July 1947
Son of Kathleen May Hearle, of Malvern Link, Worcestershire.

Remembered with honour
LEE-ON-SOLENT MEMORIAL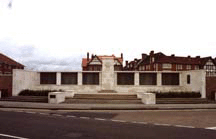 THESE OFFICERS AND MEN OF THE FLEET AIR ARM DIED IN THE SERVICE OF THEIR COUNTRY AND HAVE NO GRAVE BUT THE SEA.
It could be said that fate wasn't very kind to Lt Cdr Nat Hearle. He was taken POW after a mine-laying operation off Holland in July 1940 flying a Swordfish of 812 Squadron. He was released at the end of the war in 1945.
Rejoining 812 Squadron (Fireflies) 1st Oct 1946 as Senior Pilot the squadron embarked in HMS Theseus Feb 1947 for a Far Eastern Tour. 20th July 1947 saw the squadron carrying out flying exercises over Port Phillip Bay, Melbourne, Australia. Whilst joining up in formation, another aircraft tragically collided with Lt Cdr Hearle. The two aircraft locked together in mid-air and spiralled into the sea. All four crew members were killed instantly. Lt Cdr Hearle's body was recovered and re-buried at sea the next day. CLICK HERE FOR FUNERAL PHOTOS