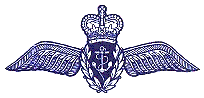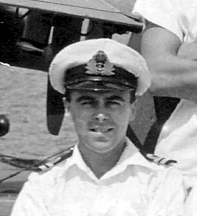 In Memory of
Lieutenant RAYMOND THOMAS WALKER. DSC

H.M.S. Theseus, Royal Navy
who died age 24
on 20 July 1947
Son of Air Commodore Frederic William Walker, D.S.C., A.F.C., R.A.F., and Dorothea Maud Morrow Walker, of Alverstoke, Hampshire.

Remembered with honour
LEE-ON-SOLENT MEMORIAL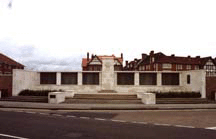 THESE OFFICERS AND MEN OF THE FLEET AIR ARM DIED IN THE SERVICE OF THEIR COUNTRY AND HAVE NO GRAVE BUT THE SEA.
Lt R.T. Walker DSC. was a pilot of 812 Squadron, 14th Carrier Air Group, HMS Theseus. He joined the Squadron at Trincomalee 24th April 1947. He was tragically killed in the mid-air collision with L/Cdr. N.M. Hearle over Port Phillip Bay. Melbourne, Australia. His remains still lie in the wrecks in Port Phillip Bay, found sixty years later in 2007.